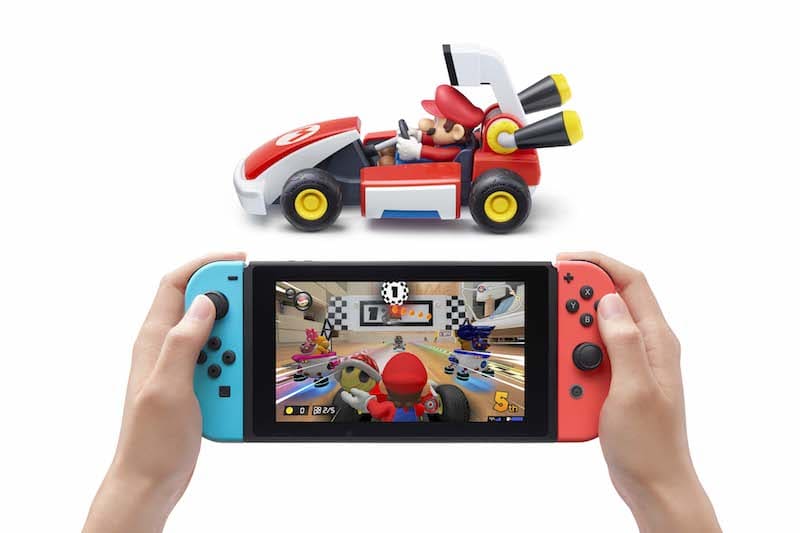 The world of racing games is packed to the brim with simulators, incredible graphics and the fastest cars on Earth. But let's face it, we still love to play with Mario and its friends while we throw shells to our friends. With "Mario Kart Live: Home Circuit" we can do that in our own living rooms.
And, for the first time ever, we can do it while we drive actual karts. They're tiny ones, but it still counts.
Endless circuits and possibilities
With this newcomer to the Mario Kart franchise we face two major things. An actual miniature of one of Mario's numerous karts and the possibilities that our own home brings us. Why? Because this game allows us to create our own layouts for the races. How awesome is that?
The classic "O", some intrincate and weird shape that you didn't even knew existed or the odyssey and desperation that will come if you try to recreate the saga greatest hits. It's really up to you.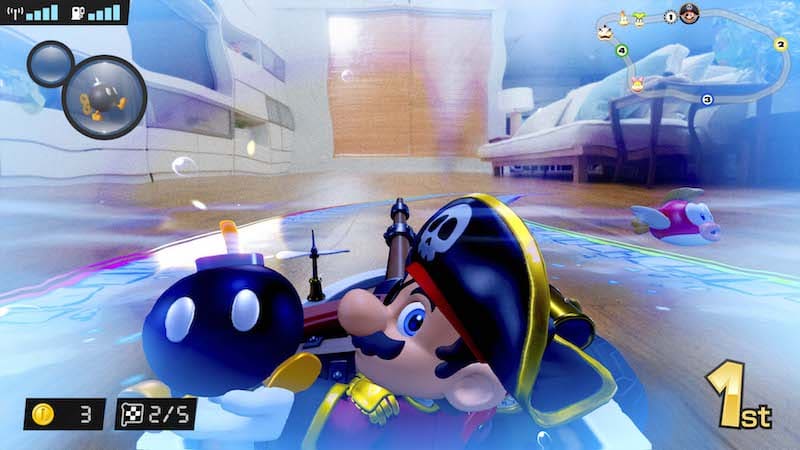 What makes this feature possible? The 4 cardboard gates and the 2 arrow bumpers that come included with the kart. We mention the kart and not the game itself because the actual software can be dowloaded for free in the Nintendo Shop in your Switch.
Let's talk about the Kart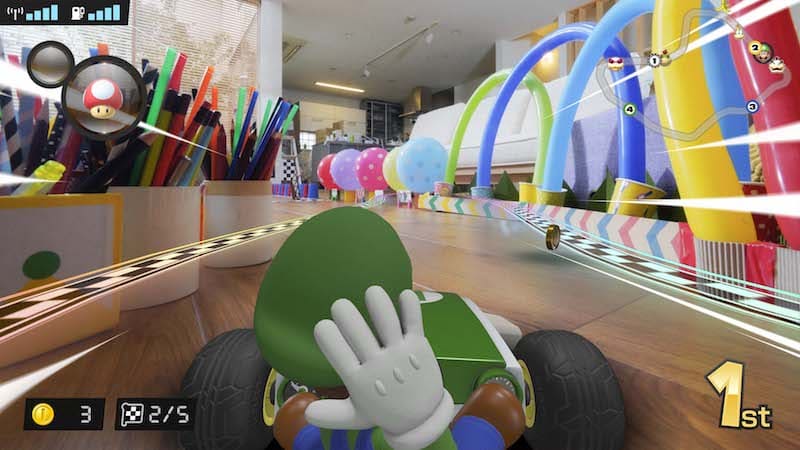 Yes, there is an actual kart in the box. And yes, you can drive it around your home. Sadly (and luckily for most of us) it's just a fraction of the size it would be in reality. The kart has an integrated "on board" camera that will allow us to see where are we going and no to be constantly running behind it in order to end a lap.
The good news are that the kart itself is really durable and won't brake when you inevitably drive the thing into a wall (or two or three). We know, we've been there more than once. The bad news is that your switch will have to be within 5 meters of it in order for it to work properly.
But since the camera doesn't really like the sunlight when it comes to detect the checkpoints of the lap, this shouldn't be a problem for everyone who doesn't live in a ridiculously large house.
The good, the bad and the ugly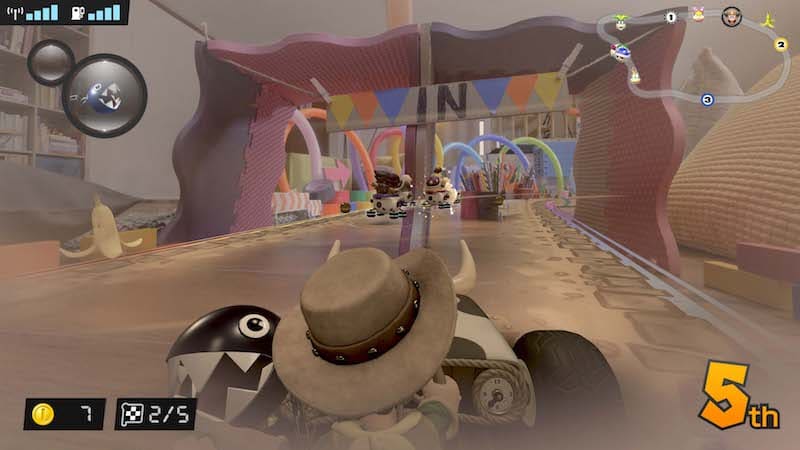 First things first, "Mario Kart Live: Home Circuit" is the dream of any 90's kid. Playing actual Mario Kart in your home? Sign my inner child in. But, unfortunately, there are some bad things about it. The most obvious is it's price. Coming at 99€ (and including only one kart) it's not an affordable option for those who enjoy playing with friends.
On top of that, you can't really play if you own pets or have little kids around. Let's face it, a little bright red kart is eye candy for both of them. And you'll find yourself pressing pause every 10 seconds or running over them.
The worst part of it it's pretty obvious when you think about it. You won't be playing it long enough to justify it's price. It's a great gimmick for Nintendo and Mario fans, but you'll need to charge the thing, set up the circuit (because you can't save them) and only then you'll be able to run against the koopalings. And get really bored after two races, because it's not a real challenge. Why is that? The in-game AI slows down to allow you to "catch up" if you end up too far behind. Great Christmas present for your little nephews though.